The Shady Dell
Arizona - Vintage Trailers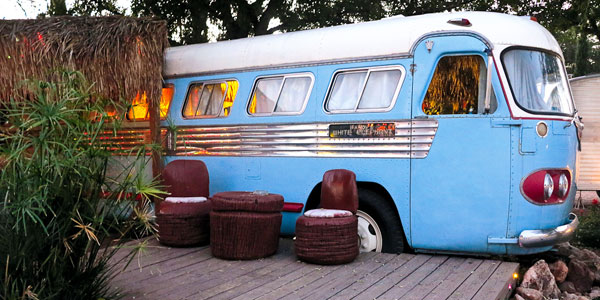 (520) 432-3567
The Shady Dell Vintage Trailer Court, 1 Douglas Road, Bisbee, AZ
Arizona Glamping
Arizona glamping – you most likely will not find a Tree House destination in the state of Arizona, but one location offers lodging in a traditional Navajo hogan. Here is an excerpt from their website.
"Shash Dine' Eco-Retreat is a "Glamping" Bed-And-Breakfast that offers guests a unique stay on the Navajo Nation. Set atop pastoral lands, the campsite offers privacy overlooking beautiful, unobstructed views of Lake Powell, the Echo Peaks and the Vermilion Cliffs. This off-grid retreat provides its guests with traditional Navajo hogans, quality canvas Bell tents, fully restored sheepherder covered wagons, and a cabin. All large enough to comfortably sleep 2-4 persons."
Check them out in the listings below.
Arizona Glamping Destinations