The Shady Dell
Arizona - Vintage Trailers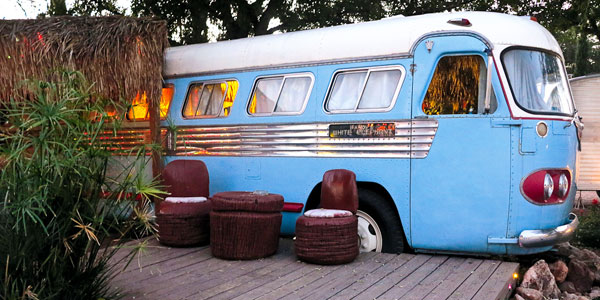 (520) 432-3567
The Shady Dell Vintage Trailer Court, 1 Douglas Road, Bisbee, AZ
Abbey Road Farm
Oregon - SILOS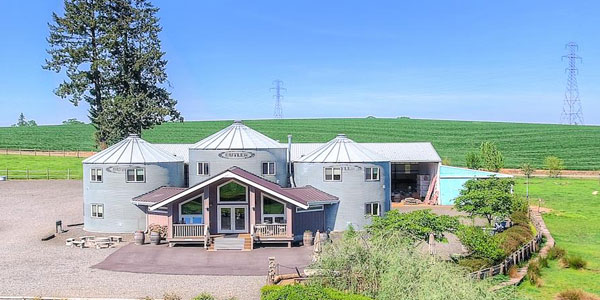 (503) 852-6278
10501 NE Abbey Road, Carlton, OR
Texas Glamping
Texas glamping, of course, would offer a range of choice as big as the state, but one really caught our attention for the diversity of their lodging options.
El Cosmico – TENTS – YURTS – TRAILERS – TEPEES
Here is a snippet from their website describing their trailers:
"Vagabond. Kozy Coach. Imperial Mansion. An armada afloat on a vast sea of desert. Our trailers from the heyday of nomadic recreation have been restored with marine-varnished birch interiors, furnishings collected from around the world and amenities for a comfortable camp experience. Each trailer has a unique combination of cooking, dining, sleeping, bathing and recreational features and comes equipped with AC and heater, refrigeration, basic cooking supplies and a radio with wireless iPod connectivity. "
Check them out with the rest of our Texas Destination Listings.
Texas Glamping Destinations