The Shady Dell
Arizona - Vintage Trailers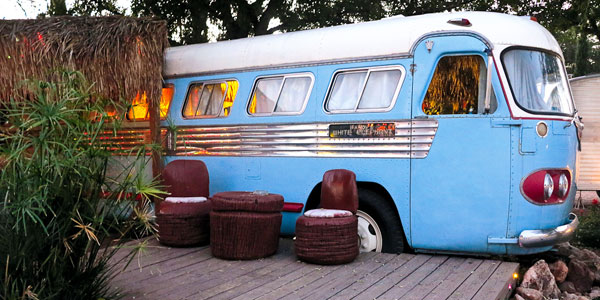 (520) 432-3567
The Shady Dell Vintage Trailer Court, 1 Douglas Road, Bisbee, AZ
Maine Glamping
Our listings for Maine glamping destinations offers a great range of options for lodging. We picked this one to talk a bit more about:
Seguin Tree Dwellings in Georgetown, Maine
"Experience the airiness of life up among the pines. Our unique abodes are perched atop a 21-acre wooded hill sloping to dramatic river views and conservation land. Through minimalist modern décor and walls of vintage windows, these dwellings blur the lines between interior spaces and the natural world outside. These spaces are for retreat, reconnection, restoration, rejuvenation, and many happy returns. Located in a classic coastal Maine village, we are just up the road from Reid State Park's miles of beaches and the famed Five Islands Lobster Co."
Check out all of what Maine has to offer in our listings below.
Maine Glamping Destinations