Conestoga Ranch
Utah - WAGONS | TENTS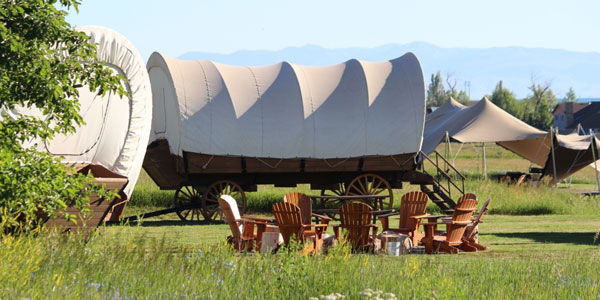 (385) 626-7395
427 N. Paradise Parkway, Garden City, Utah
Abbey Road Farm
Oregon - SILOS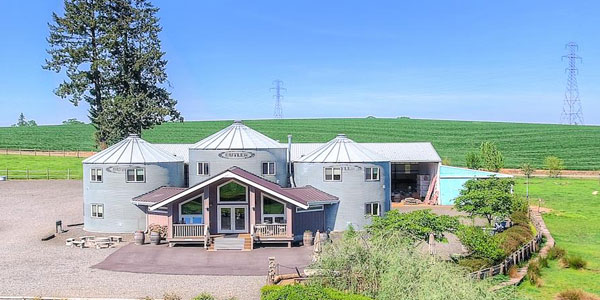 (503) 852-6278
10501 NE Abbey Road, Carlton, OR
Vermont Glamping
Vermont glamping has a destination that features a "magical" two story treehouse. How intriguing does that sound? We found this description of the property on their website:
"Nestled on 86 secluded acres in the Green Mountains, the Adirondack style Moose Meadow Lodge in Waterbury, Vermont invites you to enjoy a Vermont lodge experience.
Make yourselves at home and enjoy the peace and serenity of our secluded property. With four luxury guest rooms and a magical treehouse, the property provides mountain views, a hot tub, hiking trails, a trout pond, and the Sky Loft – a glass-enclosed gazebo at the highest point of the property with unparalleled panoramic views.
Rekindle your childhood and stay in our luxury two-story treehouse. The tree-high setting along with the artistically crafted building, decor and furnishings create a magical experience. "
We have to admit that we all do love tree houses and this one is way up on the top of our bucket list.